Looking for Gearing or Traction Device options for your Jeep, Ram, Ford, or GM vehicle? Give us a Call or send us an Email.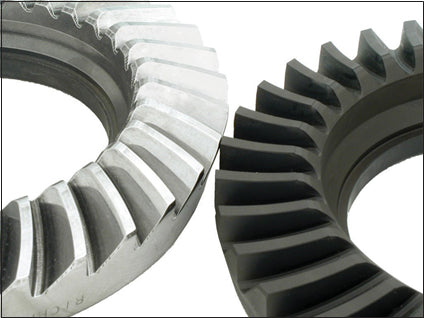 Isotropic Superfinishing
Available through Mike's Custom Toys!
Simply put, Isotropic Superfinishing significantly reduces the surface imperfections that remain after a Ring and Pinion Gear set is manufactured. The result is a cooler, quieter and longer lasting gear set.
+ Reduced Friction

+ Reduced Contact Wear

+ Reduced Heat

+ Increased Durability

+ Improved Oil Retention

+ Lower Operating Temperature

+ Reduced Noise & Vibration

+ Increased Fuel Economy

+ Reduced Break-In Requirements

+ Reduced Maintenance
Call or Email us for a Quote!